You are here
site specific installation, 2018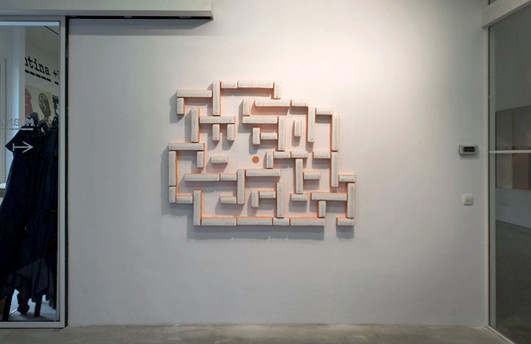 "You are here" is an installation, which was placed in the entry room of Museum of Contemporary Art in Ljubljana, taking part in a series "Commentary".
Open the museums!
Open the museums!
Europe is haunted
By spectral ideas.
Open the museums
To nationalism,
To dead ideas.
Open the tombs!
R. I. P.!
["Open the museums" by Srečko Kosovel]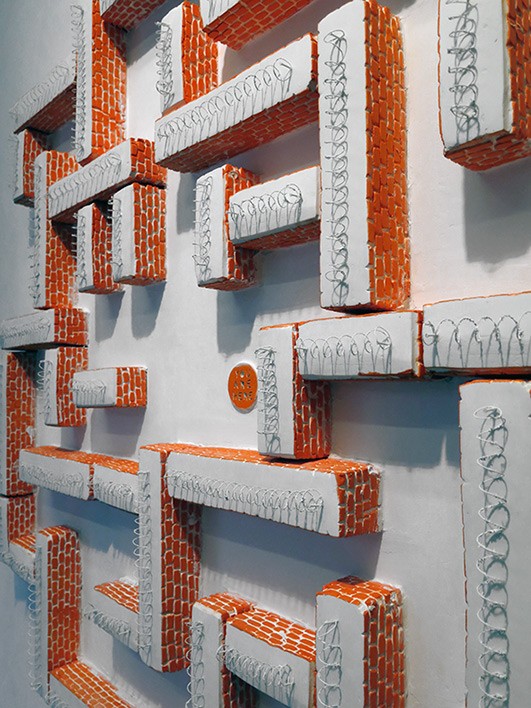 Ljubljana is becoming a popular tourist destination, offering pocket town cheesyness, so the tourists are becoming an integritive part of local audience. A the same time Slovenian southern border has been for the first time in history (as a result of "anti-migrant" measures) fenced with barbed wire. The installation being placed in the opening entry room as a spectator comes into the museum - this context forming the piece in form of an orientation map, as ones placed in parks, touristic points, Disneylands and shopping centres - showing one's location in a space.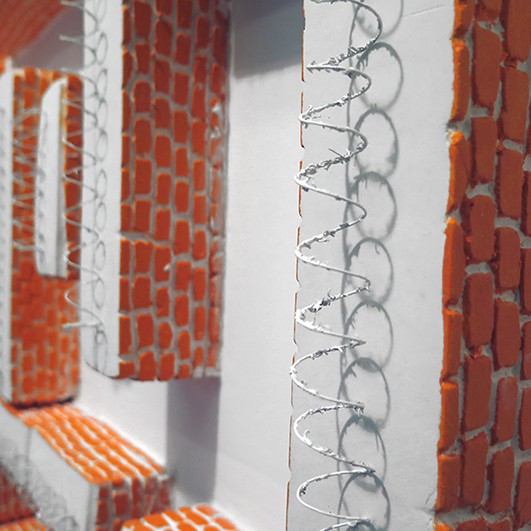 Exhibited in Museum of Contemporary Art, Ljubljana, as part of "Commentary" series (#9), 2018
Foto: Arhiv