Partíja / The Game
Interactive sound installation, 2017
Concept: Matej Stupica, Jaka Berger and Andraž Magajna
Mechanisms design: Matej Stupica
MIDI score: Jaka Berger
PCB design and programming: Brane Ždralo
Programming: Matic Potočnik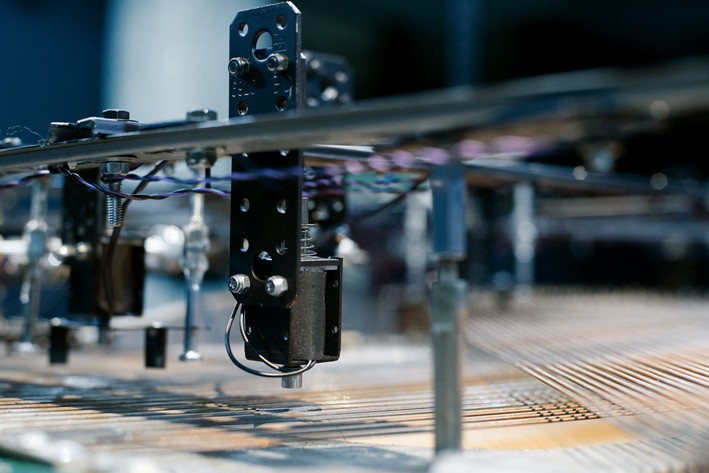 How does the tension between playing freely and playing according to a strict set of rules, competition and unpredictability, arbitrariness and improvisation sound like?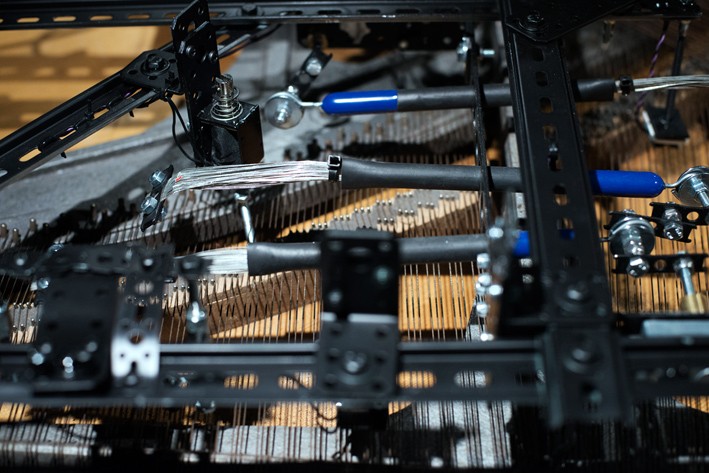 The Game is an interactive sound installation merging the features and principles of card playing (Rummy), instrument playing and musical improvisation into a temporary performative situation. The Game's system uses a digital interface to translate information gathered in the course of a card game into a command score, which prescribes the way differingly designed motors play on piano strings and shape a unique space for playing music in the structure of a table game.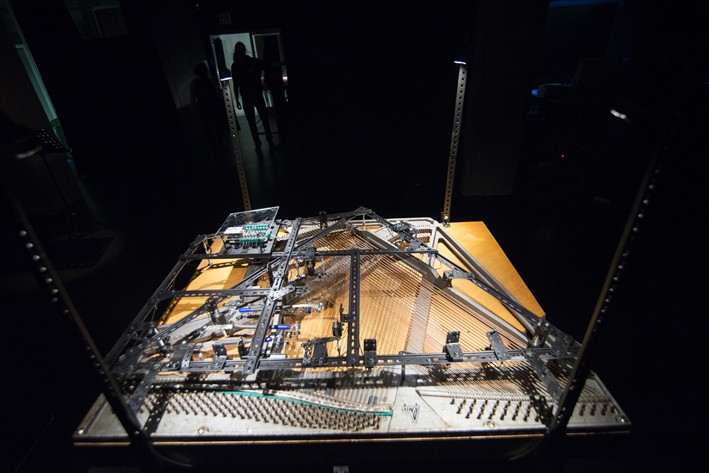 The multi-layered design of the project puts participants into two distinct roles: he either partakes in the performative situation as a listener who follows the game and the music dictated by the game, or actively participates in the gameplay and becomes a part of this (un)predictable interactive sound situation.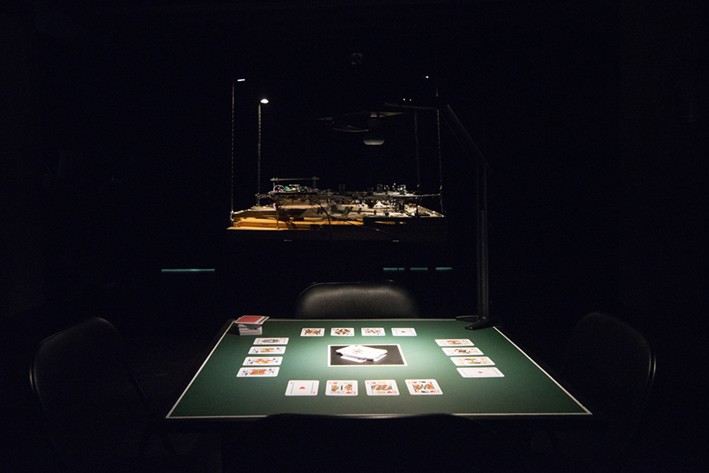 Full text by Lenka Đorojević ENG
Full text by Lenka Đorojević SLO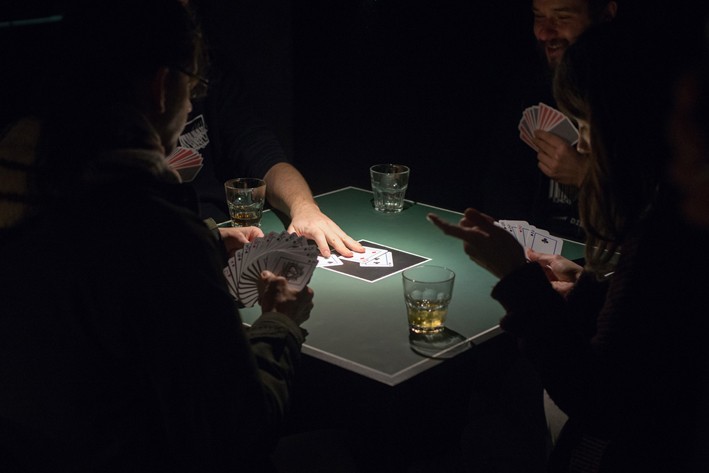 Curator: Lenka Đorojević
Production: Ljudmila Lab (Tina Dolinšek) and Projekt Atol Institute (Uroš Veber)
Special thanx: Dan Adlešič, Johannes Lohbihler, Miha Zupan, Martin Lovšin Schintr, Bojan Stefanović, Miha Kelemina, Klemen Glej and Jaka Mihelič.
https://wiki.ljudmila.org/Partíja
Exhibited in OSMO/ZA, Ljubljana, 2017
Foto: Katja Goljat