Subtitled
Series of photographs on DIA-film, 2014 -
The Subtitled series of photographs originates from the relationship between images and words in a subtitled film where subtitled text follows the speech. However, the Subtitled do not take up the logically subordinated text as a subject but rather the coincidental encounter of images and words.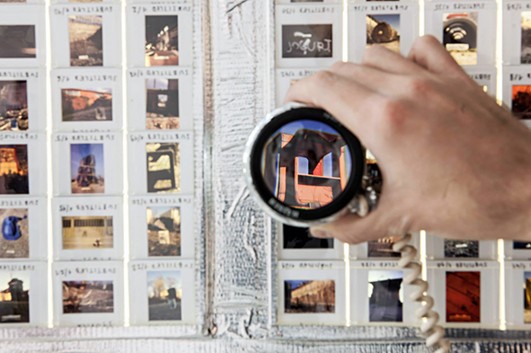 The central visual motifs of the Subtitled series are a mixture of images of found objects, spontaneous sculptures and ambiental installations in public spaces and texts composed of newspaper and magazine cutouts, fragments of different printed materials, and words and sentences taken out of their original context. The series is captured on slides whereby the artist photographed the interventions in situ, placing images and words side by side.
Exhibited at Hildegard Projekt, Vžigalica Gallery, Ljubljana, 2014, Stik/h, on Days of Poetry and Wine, in Fürst house, Ptuj 2014, and at DIFFERENT WORLDS - Young Contemporary Photography, Kino Šiška, Ljubljana, 2014.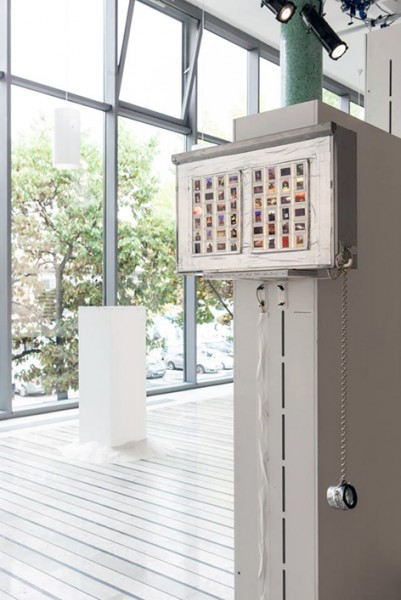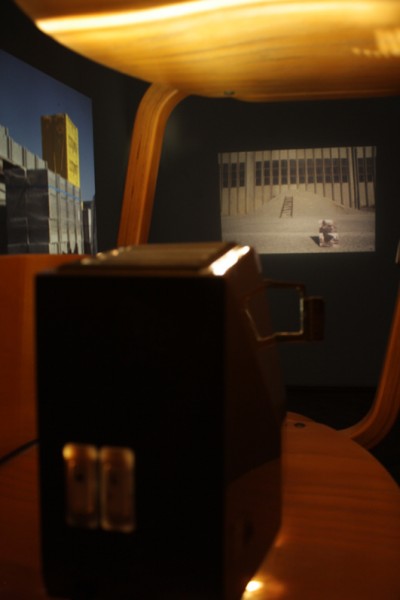 Foto: Aleš Rosa, Maja Burja